Welcome to Vishalseo : Advance Digital Marketing course in Meerut
Digital Marketing Course in Meerut, designed to equip you with the knowledge and skills needed to excel in the dynamic world of online marketing. In this course, you will gain a deep understanding of various digital marketing strategies and techniques, empowering you to create effective campaigns and drive tangible results for businesse
Want to learn seo course in meerut ? or Contact Us
Complete Course Overview Advance Digital Marketing Course in Meerut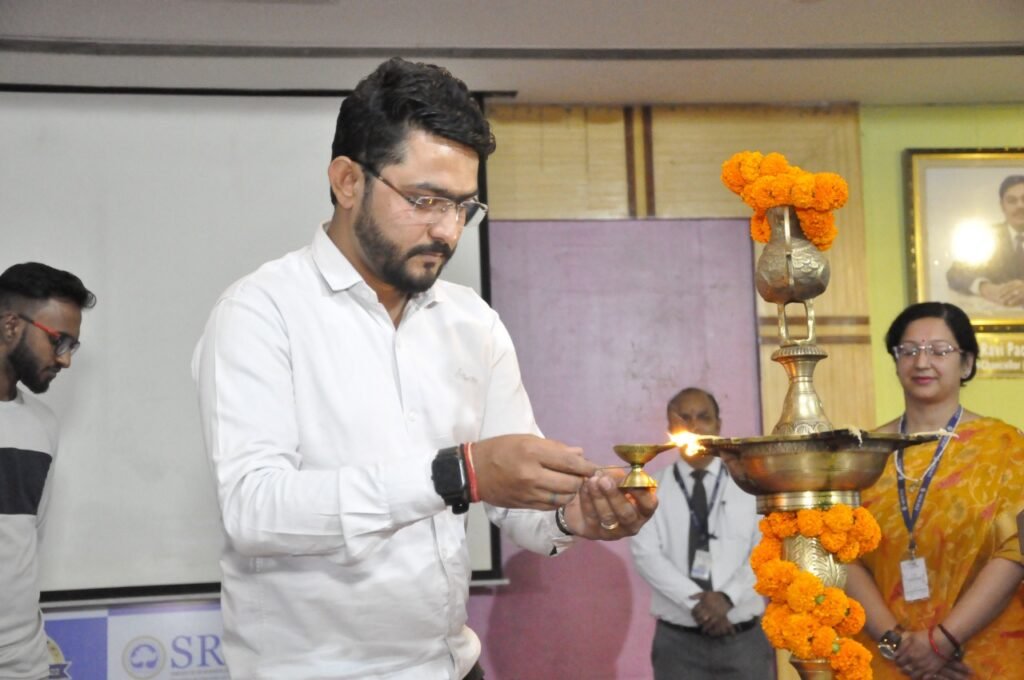 Our Digital Marketing Course is a carefully crafted program that covers all the essential aspects of online marketing. Whether you are a student, professional, entrepreneur, or anyone looking to enhance their career prospects, this course is ideal for you. We provide a structured learning experience that combines theoretical concepts with practical applications to ensure a holistic understanding of the subject.
Course Highlights:
Introduction to Digital Marketing: Understand the fundamentals of digital marketing, its importance in today's business landscape, and the various channels and platforms available.
Search Engine Optimization (SEO): Learn how to optimize websites to improve their visibility on search engines, increase organic traffic, and rank higher in search engine result pages (SERPs).
Pay-Per-Click (PPC) Advertising: Explore the world of paid advertising, including Google Ads and social media advertising, and discover how to create and manage effective PPC campaigns.
Social Media Marketing: Harness the power of social media platforms like Facebook, Instagram, Twitter, and LinkedIn to build brand awareness, engage with your target audience, and drive conversions.
Content Marketing: Master the art of creating compelling content that resonates with your audience, attracts organic traffic, and establishes your brand as an industry thought leader.
Email Marketing: Learn how to develop email marketing campaigns that generate leads, nurture customer relationships, and drive conversions.
Web Analytics: Gain insights into website analytics using tools like Google Analytics, and leverage data to optimize your digital marketing efforts and measure the success of your campaigns.
Mobile Marketing: Understand the unique opportunities and challenges presented by mobile marketing, including mobile ads, app marketing, and location-based marketing.
E-commerce Marketing: Explore strategies to promote and sell products effectively in the online marketplace, covering topics like e-commerce SEO, conversion rate optimization, and customer retention.
Digital Marketing Strategy: Develop a comprehensive digital marketing plan, considering target audience analysis, goal setting, budgeting, and campaign execution.
Why Choose Vishalseo Institute?
Experienced Faculty: Our instructors are seasoned professionals with extensive experience in the field of digital marketing. They bring practical knowledge and real-world insights to the classroom, ensuring a high-quality learning experience.
Hands-on Training: We believe in learning by doing. Our course includes practical exercises, case studies, and industry-relevant projects that allow you to apply your knowledge and gain valuable practical skills.
Industry-Relevant Curriculum: Our curriculum is regularly updated to reflect the latest trends and best practices in digital marketing. You will learn the most up-to-date techniques and strategies used by industry professionals.
Supportive Learning Environment: We provide a supportive and collaborative learning environment, encouraging interaction and knowledge sharing among students. Our small class sizes allow for personalized attention and guidance from instructors.
Placement Assistance: As part of our commitment to your success, we offer placement assistance to help you secure rewarding job opportunities in the digital marketing industry. We provide guidance in resume building, interview preparation, and connecting you with potential employers.
Flexible Timings: We understand the importance of balancing work, study, and personal commitments. Our courses are designed with flexible timings to accommodate your schedule, ensuring you can pursue your digital marketing education without any hindrance.
Join Vishalseo Institute in Meerut and embark on a journey to become a proficient digital marketer. Gain the skills that are in high demand in today's digital economy and unlock endless career possibilities. Enroll now and